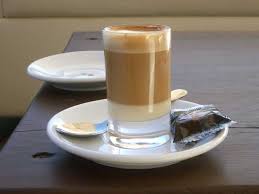 The best small coffee machines may be compact but they can deliver a cup of coffee the same or better quality than other coffee makers twice the size. If space is tight or you just don't want something that dominates the kitchen a smaller coffee machine can still produce great coffee.
Coffee machines come in all sorts of different shapes and sizes depending on the type of brewing method that you choose to make your coffee with.
The more that the machine has to do to prepare your coffee the larger it tends to be. Machines with less internal parts tend to be smaller because there are fewer component parts to pack inside.
They can be lower down to the work surface making sure you can easily fit them underneath cupboards and can often be not even as wide as the average toaster.
Different brewing methods and size
There are a number of different ways to make a cup of coffee that doesn't involve a teaspoon of instant coffee from a jar.
Regardless of the type of machine you choose to buy the coffee it produces will always be better than instant because the fresher coffee is the better it will taste.
Instant coffee has been brewed months before and then frozen before being broken up into the granules you find in a jar in the supermarket.
This article explains more about instant coffee and why it doesn't taste very good:
These are the most popular types of coffee machine and what you can expect from a size perspective and why:
Small Bean to cup coffee machines
By the very nature of what they do, bean to cup coffee machines tend to be larger machines because they take whole coffee beans, grind them and turn them into a delicious coffee drink of your choice with just the press of one button.
Inside the machine, you have a coffee bean grinder, a brewing unit, a pump that forces water through the ground coffee at high pressure and a waste container that holds the used coffee grounds before you dispose of them.
All of that takes up a lot of space and so it is hard to find a slimmed down version but below you will find a couple of small ones that fit the bill of producing great coffee and are small as well.
Small Pump espresso machines
This type of coffee machine tends to not have a built-in coffee grinder so they are generally smaller than bean to cup coffee machines
If you go for one of these you will have to buy a separate coffee grinder to grind your coffee beans or you can buy pre-ground coffee instead.
A lot of these machines also take ESE coffee pods that work in a similar way to a coffee pod and are a more convenient way of producing coffee with this type of machines.
This article explains more about these types of pods:
Small pod coffee machines
Coffee machines that take pods or capsules can be amongst the smallest and most convenient type of coffee machine because they don't have to do anything with the coffee.
You just pop the pod in and the machine pushes water through the pod that contains the coffee and into your cup it goes.
If you are looking for convenient and small then a pod machine is a good option.
Small filter coffee machines
Less popular in the UK, filter (or drip) coffee machines are perceived as the kind of coffee machine that you only buy if you want to make a big pot of coffee but that's not the case at all.
Especially if you are looking for a small coffee machine, these come in a compact size that can make as little as one cup of coffee.
Filter coffee machines are a cheap and underrated way to make a really good cup of coffee.
Small Stovetop coffee machines
These coffee makers have no electrical parts and do not need to be plugged into the wall so are very small.
You simply add coffee and water, put them on the hob and let the coffee maker do its magic. They are small, cheap and effective.
These are the best small coffee machines in the UK:
Delonghi has found a way to pack all of the engineering of this coffee machine into a super slimline 19.5cm wide and 34cm tall making this one of the most compact fully automatic coffee machines out there.
Despite being so small it still comes feature-packed and delivers a great one-touch cup of coffee. This is a well designed minimalist machine with a number of presets on the front that deliver your favourite coffee with one press of a button.
You can also set the temperature of your coffee and the powerful steam wand heats and textures milk so you can enjoy a cappuccino or latte as if they just served it up to you in Starbucks in the comfort of your own home for a fraction of the price.
See the full review for the Delonghi Autentica 29.510
This has been a best seller in the UK for a number of years and continues to be so because it's a great price for a bean to cup coffee machine and it's really easy to use.
There are no digital displays just two dials to control the amount of coffee you want to use and the amount of coffee you want in your cup. 
Once you have it just how you like it you just need to press one button each time to deliver your coffee. There is also a steam wand for heating and frothing milk if you prefer milky drinks such as flat white or latte. 
At 37cm wide and 36cm tall its not much bigger than a ruler in both width and height.
See the full review of the Delonghi ESAM 4200
If you just want something that delivers good coffee without any of the bells and whistles of some of the really expensive machines then this one fits the bill. 
You fill up the portafilter with ground coffee, insert it into the machine and press the start button. If that sounds like too much hard work then its also compatible with ESE coffee pods. Just insert a pre-made pod and you are good to go.
Measuring in at 30cm wide and 30cm tall this is an excellent small coffee machine that is a proven winner over time.
Here is the full review of the Delonghi EC685bk traditional pump espresso machine
It's difficult to get small and cheap and good but this model from Swan delivers on all fronts. Manufactured by a household name in small appliances, Swan is better known for their kettles and toasters than coffee machines but this is a good low cost way to produce decent coffee.
It's easy to use with a pressure gauge on the front to help you deliver a quality cup of coffee. If the pressure is too low you'll get a watery coffee and if its too high the coffee can be over-extracted and taste bitter so by making sure the pressure is in the middle you'll be able to deliver a coffee the same the coffee shops but for a lot less per cup.
A very compact coffee machine at 28cm wide and 31cm tall.
Sage makes high-quality domestic coffee machines that are built to perform like a coffee shop machine at home and the Bambino Plus is the smallest one they do.
It has PID temperature control which means it will deliver the coffee at the same temperature each time and never overheat it. If you steam milk then make another coffee it will cool down first to the right temperature unlike some of the cheaper machines out there.
Milk frothing happens automatically. Just place the milk jug under the steam wand and it will stop once it has reached the temperature you have selected.
This will easily fit into most tight spots in your kitchen at 31cm wide and 31cm tall.
See the full review of the Sage Bambino plus coffee machine
This is the smallest coffee machine that Nespresso do, it's also the cheapest and in our opinion its also the best because it delivers the same quality of coffee as all the other ones that are much more expensive.
All Nespresso machines have a 15bar pump regardless of how much they cost so the coffee in your cup is the same no matter how much you spend.
This is great value for money and is just 8cm wide and 33cm tall.
See our full review of the Nespresso Essenza Coffee machine
The secret with this coffee machine is in the name. "Mini-Me" is small at just 24cm wide and 16cm tall and is incredibly easy to use. Just pop in the pod and turn the switch to start coffee delivery.
The coffee amount selector is set by you once and then it will stop on its own once your prefered amount of coffee is in your cup.
See the full review of the Nescafe Dolce Gusto Mini Me Coffee machine
Another really small machine from Nespresso with more design than the Essensa which is the basic entry-level machine. It will look classy on any worksurface but won't dominate at 13cm wide and 28cm tall.
This is ultra-convenient quality coffee, just pop in the pod, press go and your beverage is delivered in under a minute. 
See the full review of the Nespresso Citiz coffee machine
This is a well-designed pod machine from Dolce Gusto as well as being small and easy to use. it is 24cm wide and 31cm tall. Hassle-free coffee is delivered in about 30 seconds.
See the full review of the Dolce Gusto Oblo
This one of the all-time classics and has been around for decades. If you don't want something that has any moving parts and doesn't plug into the wall this is a cheap and easy way to make good coffee.
Add water and ground coffee and place on the hob. the water will be forced up through the ground coffee into the jug ready to be enjoyed in just a few minutes
See the full review of the Bialetti stovetop coffeemaker
How to choose a small coffee machine
The most important thing to decide when you buy a coffee machine is how much time do you want to spend making a cup of coffee.
The more time you have available to make your coffee the better it will taste because you have more control of the variables that make up great coffee.
Controlling the amount of coffee that goes into each cup and the amount of water that gets used alongside how long it takes for the coffee to be delivered all contribute to how good the coffee tastes.
If you have time then a good pump espresso machine will allow you to control all of these things and enable you to produce a cup of coffee that is as good or better than Costa or Starbucks.
A lot of people don't have time to think about all those things and just want a good cup of coffee in the least amount of time possible.
If that sounds like you then a bean to cup coffee machine or a pod coffee machine may be a better fit for your lifestyle.
If you find yourself dashing out of the house in the morning with barely any time to put your shoes on let alone think about how to deliver a double espresso with 20 grams of finely ground coffee then you probably want a machine that is one touch.
Both a bean to cup machine and a pod machine are both one-touch operation. With a pod machine you open the top, put the pod in and press go and by the time you have put your shoes on your coffee is ready.
A bean to cup machine is even easier. You don't even need to put the coffee in because the beans will already be in.
Just turn it on, press start and the machine will grind your beans, tamp the ground the coffee and deliver you a freshly ground cup of coffee as per your pre-set requirements.
If you choose the right small coffee machine, it may not be much to look at but you'll get café quality coffee out of it.