So, you claim to be a 'coffee-lover' but do you own your very own at-home coffee roasting machine? If not, then you probably aren't the coffee connoisseur you could be. However, we have uncovered the best of the best at-home coffee bean roasters that you can use to roast your very own coffee beans in your own home! I know; it's a complete game-changer, especially if you're a small coffee shop or want to start your own coffee bean roasting company.
Getting a home roaster could be right up your alley, especially if you enjoy freshly roasted coffee beans as opposed to those on the shelf at your local supermarket. What does it take to roast coffee at home?
Why Roast Coffee At Home?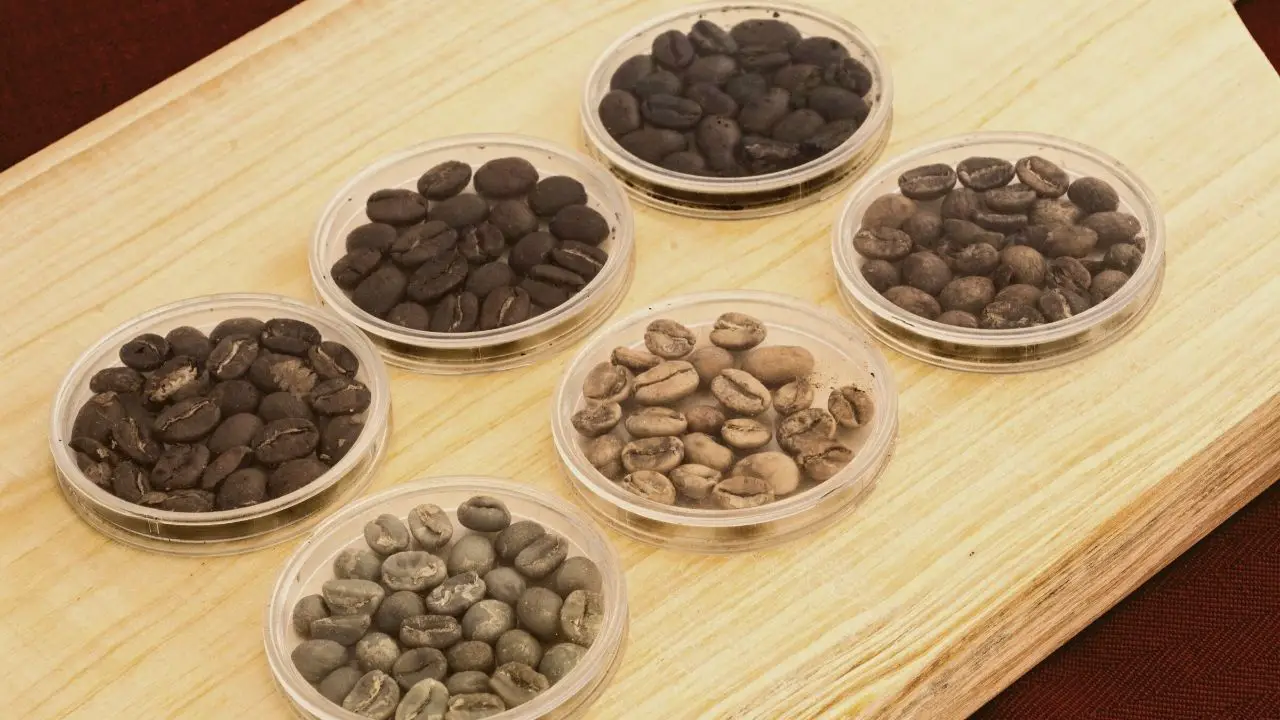 Why would someone want to go through all the trouble of roasting at home? Well, it's difficult to explain, especially if you're not a huge fan of freshly roasted coffee beans. However, by creating your own roast, you are able make your own blends of coffee and brew yourself one of the freshest coffees to your exact roast and flavour.
Many people who are just getting started go to YouTube and watch videos of people using popcorn makers to roast coffee. Whilst this is a cheap hack, it's not necessarily the best way to achieve a freshly roasted coffee that you would enjoy drinking.
It is our opinion that you can only achieve an excellent quality brew by using quality techniques which will, in turn, provide you with the best quality taste. Popcorn machines will certainly struggle when trying to turn your green coffee beans into brown, groundable coffee that can be used with a filter or a coffee machine.
How To Choose The Right Coffee Roaster?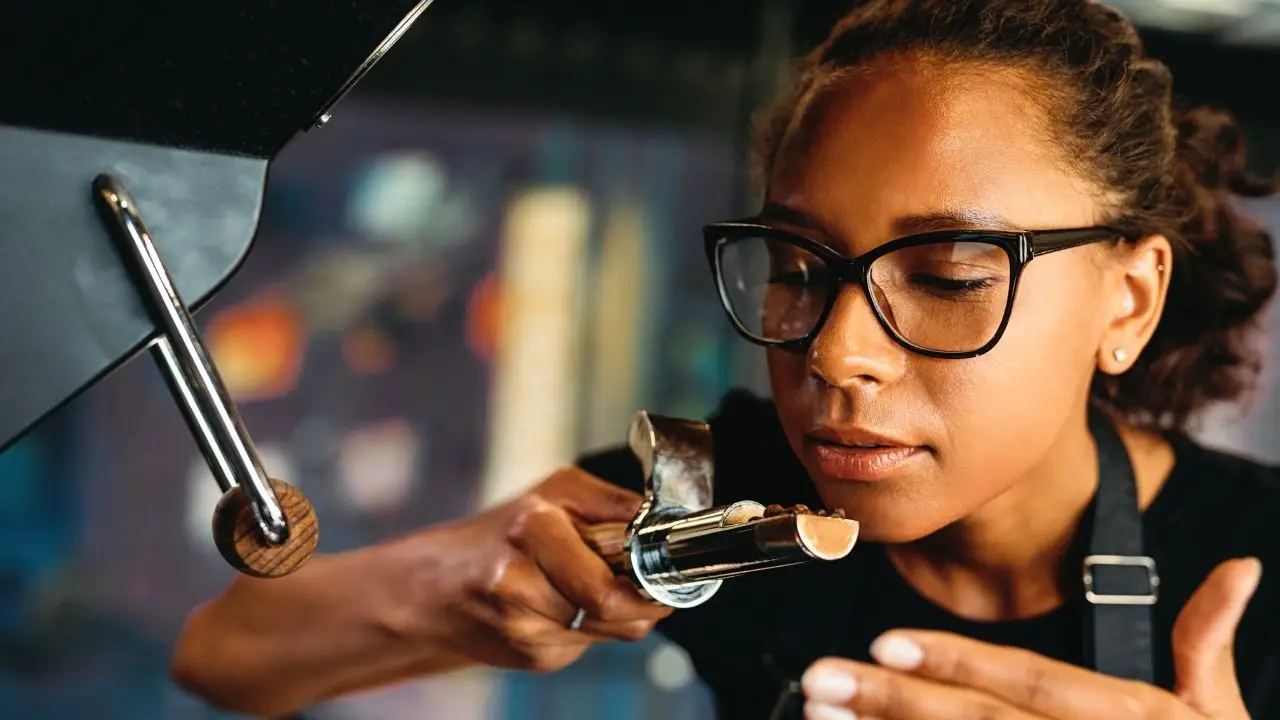 We have a few tips for you before you go out and buy the first roaster you see. This is a significant item in your arsenal of coffee gear, so read carefully.
What Are The Different Types of Coffee Roasters?
There are two primary forms of roasters that we are going to take a look at in this article.
Air Roasters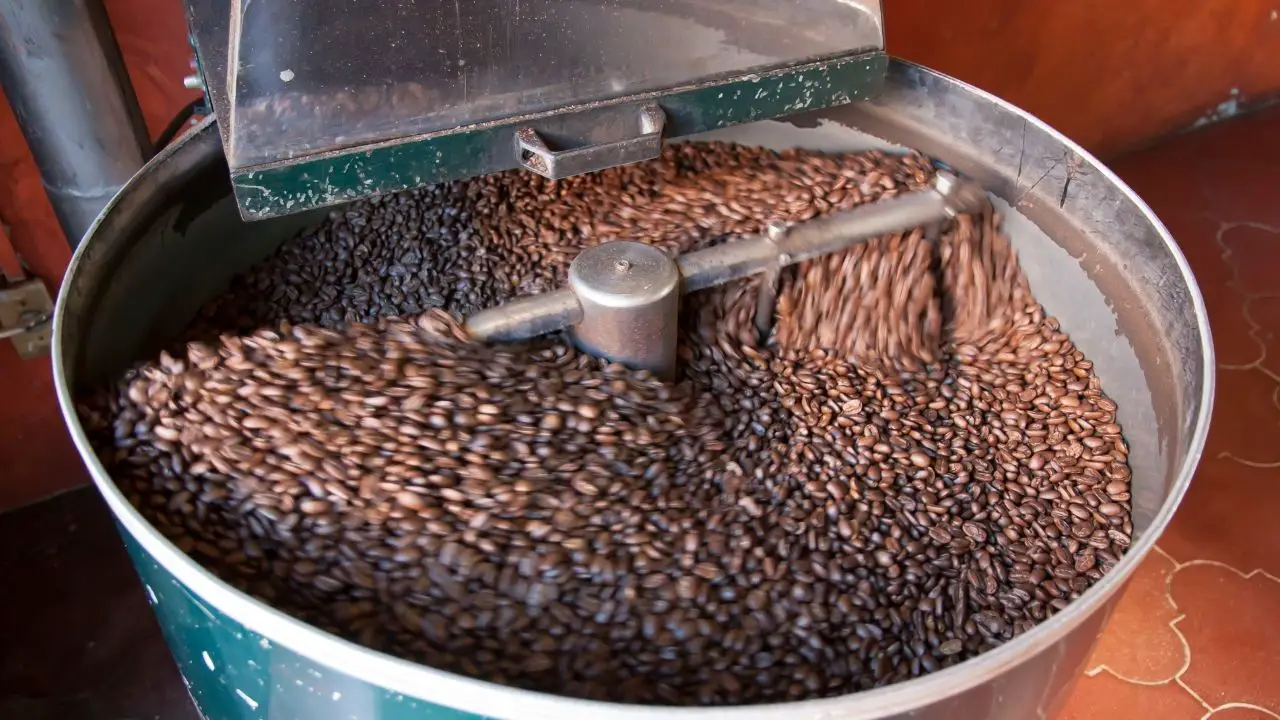 Air roasters heat the beans with direct heat (convection) and are similar in nature to a popcorn maker. However, they are different in terms of ability – so please don't take that as a recommendation to use your child's popcorn machine; you may be left slightly disappointed and your child probably won't be very happy with you. In the roasting room, hot air is forced in, immediately hitting all the beans.
There is a less inherent appeal to air roasting unless you are genuinely into air dryers. However, the roast is easy to observe since there is no effluence from atmospheric gas burners, the process is 'clean', and some variables of the drum process are less of a factor.
Drum Roasters
Drum roasters roast the beans using indirect heat (conduction). There's a round chamber inside the unit that rotates. Heat is added to the outside of the metal chamber, and when they come into contact with the chamber, the beans are roasted.
Select the right roaster, and you'll get the ideal coffee roast (take a look into different roast profiles here).
Size Matters
Various roasters have different capacities. Usually, air roasters can only roast small quantities, whereas drum roasters have larger roasting chambers for larger quantities. If you only want to roast one or two batches, then you should definitely go for a smaller air roaster. If you're planning on roasting one big batch you will need to go for a drum roaster.
Before you decide: consider how much coffee you drink each week and how many times you're able to roast. If you're roasting a big batch that you want to last a week or so for the whole household, then go for a bigger coffee roaster.
How Much Control Do You Want Over The Roasting?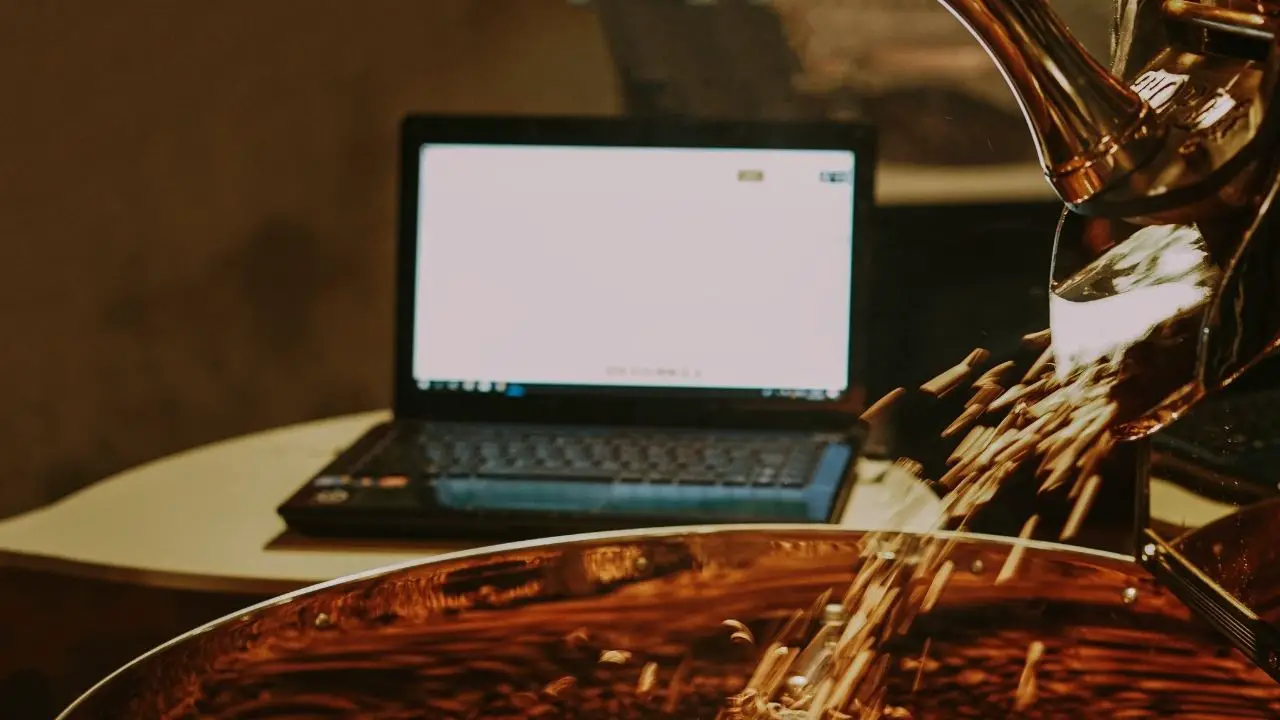 What kind of roaster fits your personality and current lifestyle? Are you a flip a switch and walk away kind of person, or are you a perfectionist looking for a truly unique roasted coffee and want to tweak every variable?
In general, the more costly roasters give greater controllability. However, even the lower budget machines will have simple time and temperature controls that you can change,
You can find programmable roasters as you progress towards the higher budget end, allowing you to build and save roast profiles for improved consistency. If the profiles are set, you can simply turn on the roaster, pick a profile and follow the settings automatically and complete the roast without any additional input.
PRO TIP: Go for something with high controllability if you intend to immerse yourself in roasting. It might be hard to learn the ropes, but in the long run, you'll be happier.
Cooling Is Almost As Important As Heating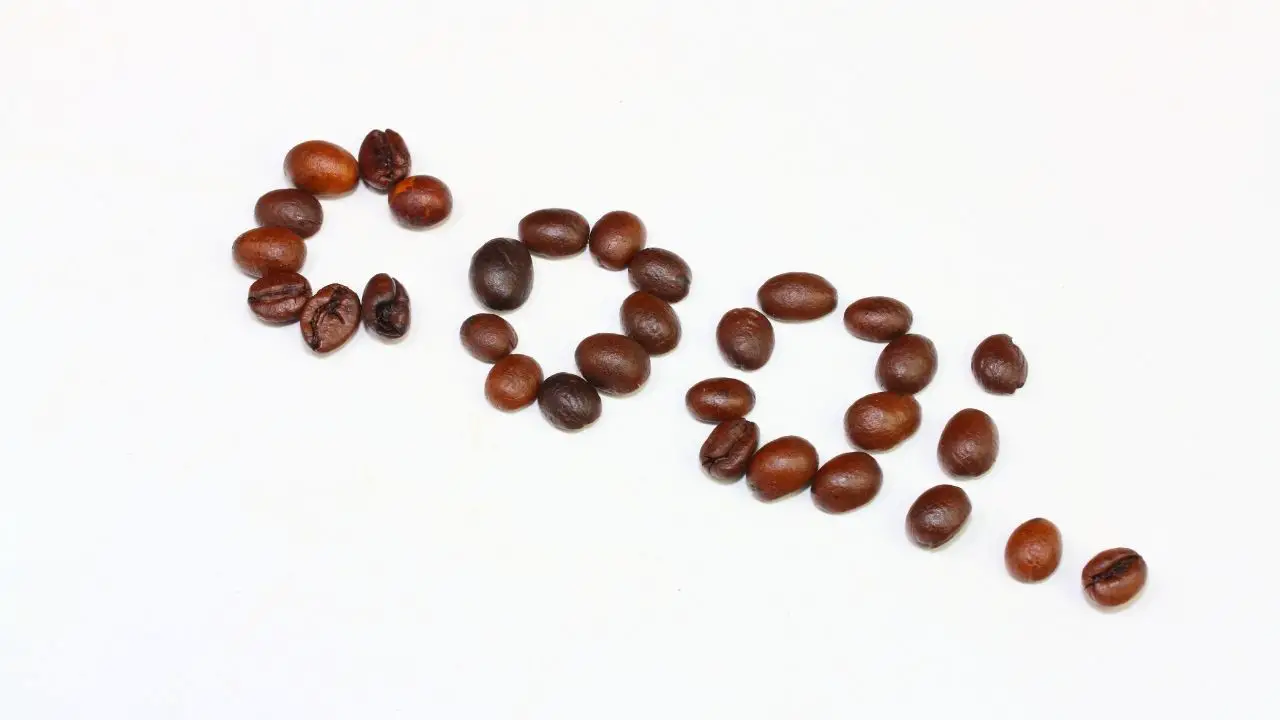 It is very important for the beans to cool down rapidly after the coffee has reached the ideal roast stage. If you don't cool the beans down (because of the heat built up in the chamber), they will begin to cook. Therefore, in any roaster, a cooling function is necessary. For most available roasters – once roasting is complete – cool air will simply blow through the roasting chamber.
Just before your ideal roast stage, stop the roasting. As soon as possible, cool the beans down, so they avoid cooking.
The most expensive roaster on our list has an external tray on which the beans are poured, which cools the beans even more quickly. This is a huge bonus if you don't want to over-roast your coffee.
How To Keep Coffee Roasters Clean?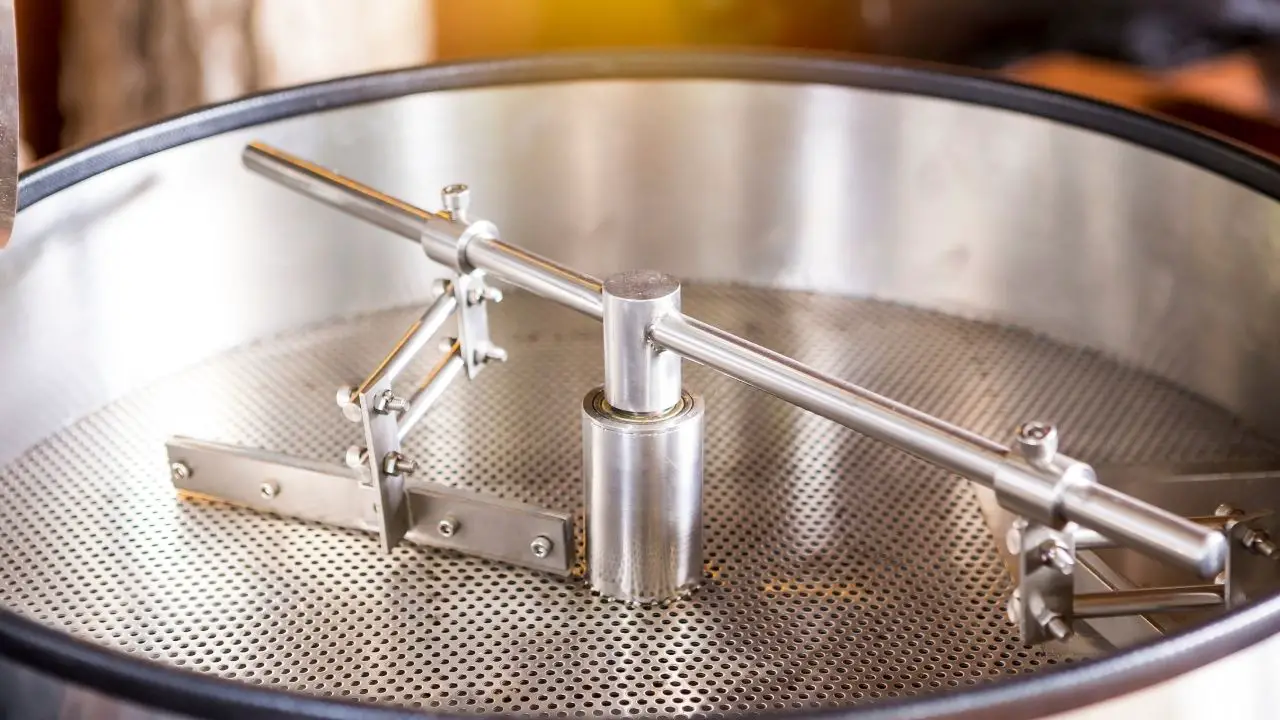 Coffee roasters have a chaff collection system for a simple form of clean-up. Some roasters also have a smoke prevention system that is built-in. It's hard to fully remove smoke, but these systems will allow you to roast indoors safely. Bear in mind that roasting darker coffee will still create a lot of smoke, even with a smoke reduction system.
Here They Are – The Best Home Coffee Roasters Of 2021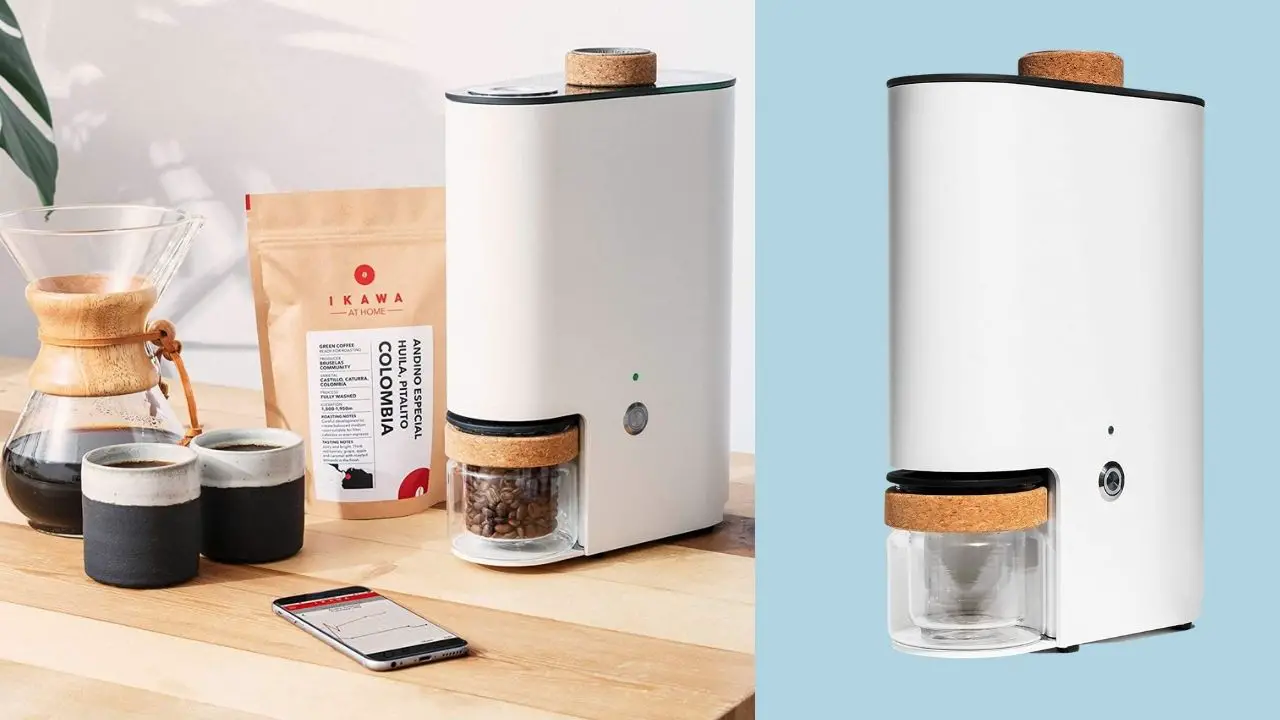 Coffee beans that are taken from the Ikawa Home Coffee Roaster will remain fresher for much longer than standard beans; this is according to the manufacturers. So, you can get beans from wherever you want and make sure you get the freshest possible cup of coffee.
It also helps you to play with how your brew is made. If you're looking to bring out more citrusy and floral flavours, you should try a lighter roast, or a longer roast to get more of the sweetness out of the beans.
To do away with waste, it needs a cyclone so that the roaster never gets blocked. This sounds like something that James Dyson might come up with, but it has its blessings. We reckon that this home coffee roaster is one of the best on the market.
From apps on both Android and iOS devices, you'll be able to monitor the roaster. You can also tell the machine what type of beans you have, and it will recommend how to roast them in order to produce the best results and flavours. You can, of course, test the machine out yourself to see what flavours you can create simply by making the machine run hotter, colder and longer, etc.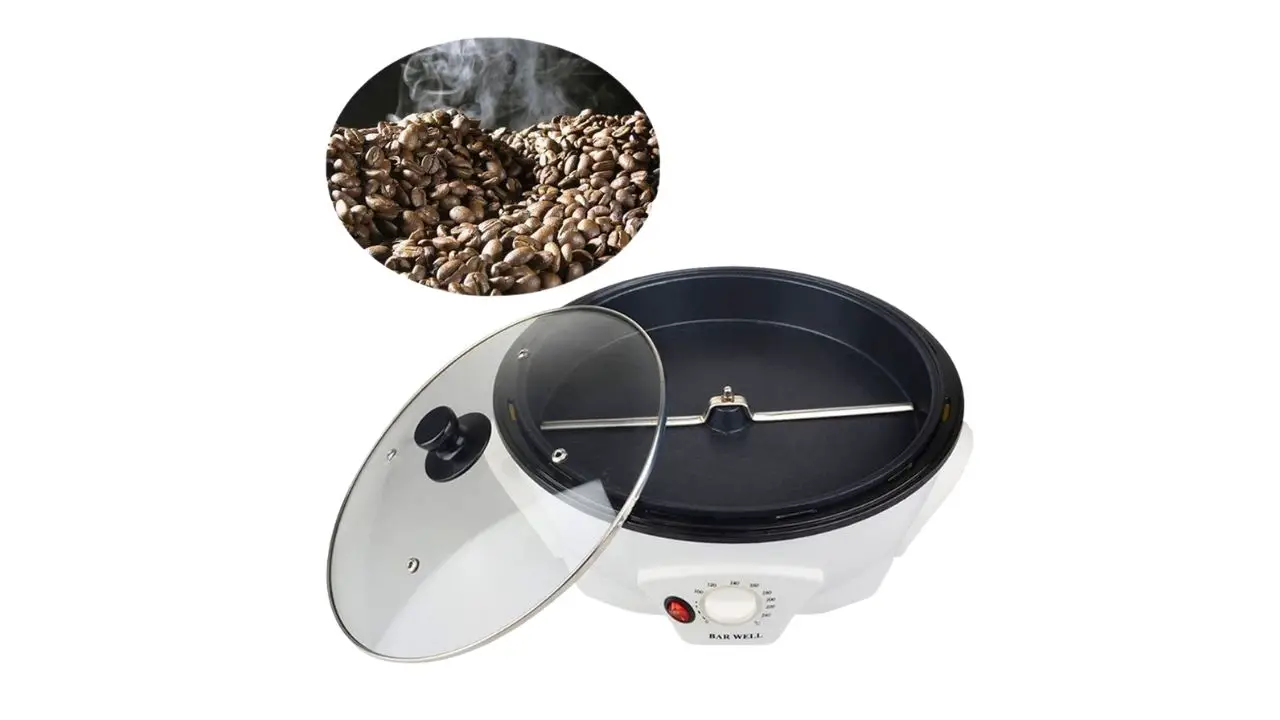 The ParaCity Roaster is a good match if you want a machine that can cope in a small commercial environment as well as performing well as a home coffee roaster. It's a great starter coffee roaster especially if only the best roasted coffee beans, roasted to your preferred taste will do for your cup of coffee in the morning.
The glass lid makes it easy to track the beans, so you can keep an eye on the process even if you fill it up to its 800g limit. It is easy to achieve if you want the beans to be browned ever so slightly or like to go totally all-out for a huge taste effect.
It takes longer than certain other approaches, but this helps the flavours to grow more. It's a lot quieter than a lot of the others we tested, considering the increase in time. It also seems to generate a lot less smoke, so we believe it could be used safely without any bother in a kitchen or café environment.
Although the machine rotates automatically, if it is loaded with multiple layers of beans, the ones at the bottom get browner faster than the ones at the top. A quick shake of the machine can help alleviate this issue and is easy to do particularly as the machine isn't too heavy.
For further control, you may set the temperature. For a longer roast and enhanced flavour, set it low; for a darker tinge, set it higher. Throughout the process, you can also adjust it if required.
For the price, we think this roaster is a bit of a steal! There are more expensive models on the market which are not automatic and do not have such a large capability. The non-stick coating, the range of temperature and the heavy-duty lid are just three examples of what makes this machine so worthwhile at this price. Similar machines can cost nearly three times this price.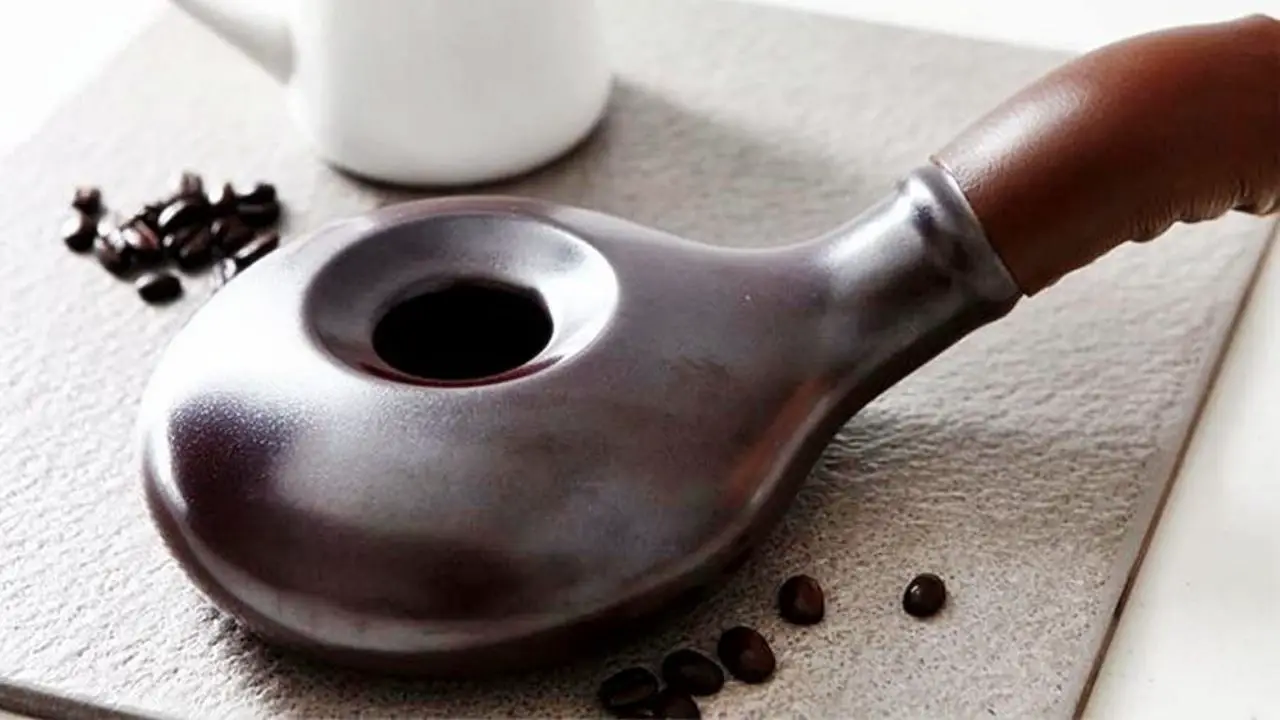 The Nuvo Eco is a super-handy ceramic coffee roaster which has been built to be one of the easiest ways to roast coffee at home. Compared to other types of coffee roasting involving repurposed popcorn makers, this is a true roaster. It's the best home coffee roaster for those who like to roast even while travelling as you can take this baby with you anywhere you go.
Since this home coffee roaster can only roast enough coffee for a few cups, it's a great way to get your feet wet with limited outlay in coffee roasting.
It's really easy to learn how to use this handheld roaster and it makes delicious home-roasted coffee for the budding roaster.
As it's fully hand-operated, there are no bells or whistles with this roaster. You have to keep shaking those beans as they roast, or they could end up burning on the one side.
There is no smoke suppression system because this roaster is completely manual, so roasting with a few windows open or putting the roast outside is recommended.
The roaster is pretty simple and consists of a ceramic bowl with an opening on top. The bowl has a ceramic handle protruding from the side that can be used to shake your beans while they roast to avoid burning them.
The roaster can handle between 30 and 70 grams of coffee at a time. To give this some perspective most baristas pulling a double shot of espresso use about 18 grams of coffee. Using this dosage as a baseline, it means that you can get about 2-3 cups of coffee out of this at one time.
We reiterate that you might want to consider a [larger home coffee roaster] if you are a major at home coffee drinker.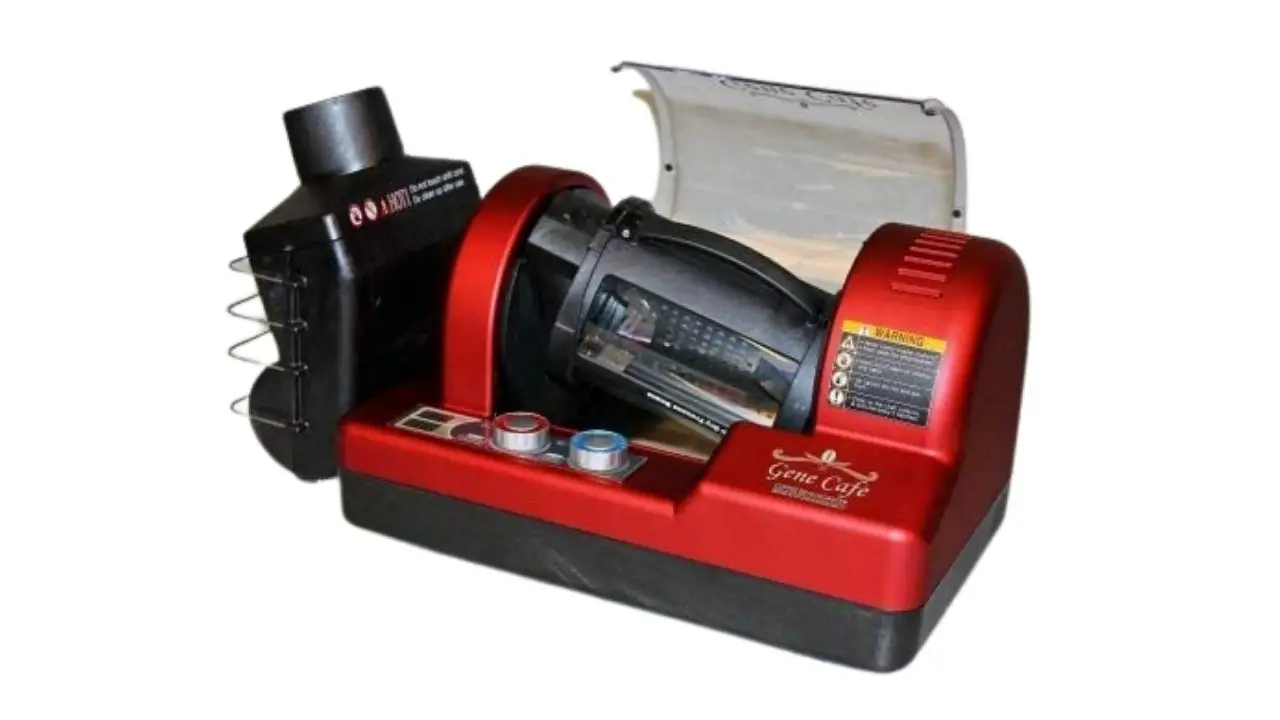 This one is lower down on our list of recommended home coffee roasters. This is partly due to price and partly due to its unflattering design that is not quite countertop ready. With that said, it's a great piece of equipment and looks great inside the pantry, utility room or garage (just not on display). It is a good quality coffee bean roaster that is suitable to roast all coffee beans (including green coffee beans), as well as yellowed coffee beans and does indeed provide you with a great quality fresh roast.
The roasting process is fairly simple with this hybrid-like machine. During the roasting process, the machine uses both hot air to heat the roasting chamber, as well as heating elements in the chamber.
Conclusion
In conclusion the Ikawa Smart Coffee Roasting Machine provided us with a good fresh roast that made the perfect cup of coffee. It is also a very attractive unit which looks great in the kitchen. However, it is on the pricier side and so, although the ParaCity is, in our opinion, not the prettiest of the bunch, it is the most practical for at-home coffee roasting and is definitely a more affordable electric option. If you're on the road a lot or just want a cheap option – then The Nuvo Eco Handheld Roaster is a good quality, attractive and fully mobile piece of kit but don't expect to be able to roast enough to last. If you drink a lot of coffee, then the Nuvo Eco might not be up to the job as it simply wouldn't be able to roast enough coffee for you. If you're a coffee geek – wanting the absolute best equipment and money is no object – then the GeneCafe coffee roaster is the machine for you, but, in our opinion, it's best kept out of sight as to not offend the eye!
We hope you found this article useful. Check out our other coffee, coffee pods, coffee beans, coffee machines and more coffee related articles and product reviews on our blog section.
There aren't many home coffee roasters on the market and other brands are very similar to those shown above. machine brands