27 May

The Best Milk Frothers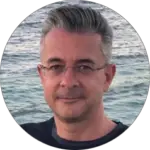 Updated On: August 9, 2019 at 12:24 pm
For the smoothest, silkiest, creamiest, perfectly heated and frothed milk we will break down the different choices available so you can quickly decide on the best option for your specific needs.
Deciding on the best milk frother for you depends on the type of coffee machine that you are using and the type of coffee that you like to drink.
If you choose correctly you will be able to produce the exact texture of milk and froth that you get with your £3 Cappuccino or Latte in one of the high street coffee chains except it will cost you a fraction of the price they charge.
What are the different types of milk frother?
There are 3 different methods to choose from when deciding how to heat and froth your milk.
Manual Frothing
With this method you simply add your milk to the frothing jug which comes with a plunger and you rapidly move the plunger up and down for a short period until the milk reaches the level of frothiness that you want and you are good to go.
This is a cheap and convenient way to froth your milk with the main drawback being if you want hot milk then you will need to heat it in the microwave first before frothing.
Manual milk frothers may be most suitable if you enjoy drinking your coffee from a cafetière or a stove top espresso machine like a Bialetti but can be used with all types of coffee machines.
Electric Milk Frothing
If you want your milk heated and frothed all at the same time and you don't want to be plunging up and down yourself to make it happen then an electric milk frother is probably the best solution.
Pour in the milk, press a button and your milk will be heated and frothed within a few minutes ready to add to your double espresso for a perfect latte or cappuccino.
There are downsides to this method as well because you are restricted to the default settings of which you get three. Heat milk, froth milk or froth cold milk.
If you do not choose carefully you may select one that does not heat your milk up hot enough which is annoying. We have been careful to avoid those in our recommendations.
You also have to accept the level of frothiness that you get and again its different by machine. The better ones give you a nice thick, fluffy froth, the poorer ones do not.
These milk frothers are perfect if you have a Nespresso machine without a milk frother or we would definitely recommend them with a Dolce Gusto Machine or a Tassimo and ditch the milk capsules with Dolce Gusto and Tassimo because they are powdered milk.
 Fresh milk, heated and frothed is miles better than water being pushed through powdered milk in a capsule
Milk Jugs and Pitchers
This is the best way to control the heat and texture of your milk to get it perfectly balanced and the method you will see in use in Starbucks and Costa or any high street coffee shop.
There are hundreds to choose from but we will show you just a handful that represent excellent value for money.
Here are the 9 best milk frothers on the market today that combine both quality AND value for money:
This is the only manual milk frother in our recommended list simply because for the price you will pay for a manual frother its not worth taking a chance on a brand that you have never heard of. This is very well priced and it works and its from a brand name that you know you can trust.
Bodum specialise in this type of product and have long been associated with quality cafetieres. This milk frother is made from the same glass that they make their cafetieres from – borosilicate glass. It is heat resistant and far less likely to break or crack from quick changes in temperature.
This is particularly helpful if you are pouring in cold milk and then heating it up in the microwave before frothing. Once the milk is in you attach the lid and plunge up and down for about 30-40 seconds until you get the desired level of froth. This is perfect if you like it your way because you can plunge longer for a thicker froth and for less time if you want it fluffy but not too thick.
It's a simply, great product that works and gives you flexibility to froth just how you like it.
See the full review of the Bodum manual milk frother here 
Lavazza are experts when it comes to coffee so you know that they are not going to tarnish their reputation when it comes to a milk frother. This combines quality with value across all of the measures that are important when choosing a product like this to heat and froth your milk.
Coffee tastes best when the milk is at a temperature of 65-70 degrees. 70 degrees can be a bit hot for some people so this will automatically shut down at 65 degrees which is perfect.
You get 3 settings. The first is to heat milk if you perhaps want a hot chocolate without any froth or a flat white may be your coffee drink of choice in which case this setting is the one you would use. Next is the heat and froth setting which will whisk the milk up into a nice thick creamy froth perfect for cappuccino or latte and thirdly you can froth up cold milk for drinks such as milkshakes.
It has a good capacity ensuring you can heat 3/4 cups without froth or 2/3 with froth.
See the full review of the Lavazza milk frother here 
This may look pretty ordinary from the outside but it performs very well compared to others in the same price bracket. Like the matt black outer casing that will not leave marks or fingerprints every time you take it off the base to pour the milk into your coffee.
It also comes with 2 whisks. One for heating milk and one for heating & frothing. the frothing whisk beats the milk into a smooth velvety, thick froth that beats other milk frothers that cost more. Milk is heated to between 60-65 degrees each time ensuring a hot beverage and the jug spins 360 degrees on its base making it easy to remove from any angle, left-handed or right-handed.
It also has a good non-stick interior making it nice and simple to rinse and dry off after each use.
See the full review of the Homgeek milk frother here 
More famous for their toasters than anything else, Dualit are a British based company that have built a reputation for producing high quality products that last. It's a brand you can trust that wont let you down.
It has a larger than average capacity of 500ml for milk heating and if their toasters are anything to go by you can expect this to last a good 3-5 years. Milk temperature is good at 60-65 degrees and it performs in a very similar way to some of our cheaper alternative recommendations so it just depends if you prefer to pay for a recognised brand name.
See the full review of the Dualit milk frother here 
With this type of milk frothing jug you will need to have an espresso machine with a steam wand. Heating your milk this way gives you complete control over temperature and texture. If you are interested in perfecting the art of milk heating and frothing you can take a look at our detailed article on how to froth milk.
There is no shortage of choice if you are just looking for a plain stainless steel milk jug to froth up your milk. We recommend staying away form the very cheap options simply because it is a false economy and you will find that they will break and decay very quickly due to their inferior quality.
Despite it's very competitive price this budget milk frothing pitcher is made of a good quality stainless steel that will last and it also has measure lines on the inside so you know how much milk you have poured in.
See the full review of the budget milk frothing jug here
Stepping up from the basic frothing jug you can consider this stainless steel milk pitcher that comes with an accessory which is both a scoop and a latte art pen.
One end has a very fine tip that you can use to create the perfect coffee with the addition of some nice latte art shapes once you have added the froth to the top of your cappuccino or latte and on the other end you have a scoop that makes it easier to pour the froth from the jug into your cup.
Its available in a few sizes and we would recommend the 600ml version because milk doubles in volume once it has been heated and frothed so its best to give yourself as much extra room in the jug as possible.
See the full review of the milk frothing jug with latte art pen and scoop
This is our favourite jug because its really important to heat your milk up to 65-70 degrees for the optimum coffee experience. Any cooler and it will be luke warm in no time and any hotter and you risk completely ruining the taste by burning the milk.
Most people will try and judge it by hand by feeling the base of the jug and when it is too hot to keep your hand there then it is ready. Its normally too hot to handle at around 55 degrees which is nowhere near hot enough and why leave it to guesswork when you dont have to?
The strip on the outside of this jug will show you exactly how hot the milk is on the inside so you can stop when it gets to 65-70 degrees. Well worth paying a few pounds more for.
See the full review of the milk frothing jug with integrated thermometer
If you want to indulge yourself in something a little but special then this beautifully designed milk frothing jug from Barista & Co will be a perfect addition to any coffee set up.
Available in 4 different colours and with a wide spout perfect for resting the steam wand on for easy heating and frothing this proves you can add a touch of class even when it comes to a milk Jug. This would also work wonderfully as a gift for any coffee lover.
See the full review of the Barista & Co milk frothing jug
We love Barista & Co so much that we have included another one of their products with their professional milk frothing jug. Who said you need a handle?
With a wide silicone band across the middle of the jug it  makes it easier to nurture the milk to exactly how you like it by being able to grip and manoeuvre more of the jug with your hand. The spout has been designed for the steam wand to be perfectly positioned by it during the heating process.
For something a little bit different see the full review of the Barista & Co professional milk pitcher
Whats the best type of milk to use for frothing?
At the end of the day it comes down to personal preference but whole milk will always produce the best flavour and the best texture and the best, creamiest froth.
Why? Because it's full fat but dont make that think that you should avoid it. If you re only drinking one or two cups of coffee a day then there is nothing wrong with using the milk that will give you the best experience. Unless you specify otherwise thats the milk that they use in the high street coffee chains because it tastes best.
Semi-skimmed is ok too but skimmed milk will not produce great results because its just too watered down. Non-dairy alternatives like soya or almond milk will also work ok but for the best possible experience treat yourself to some whole milk for best results.
Combined with one of the above recommended milk frothing options you will be all set for the wonderful world of coffee.